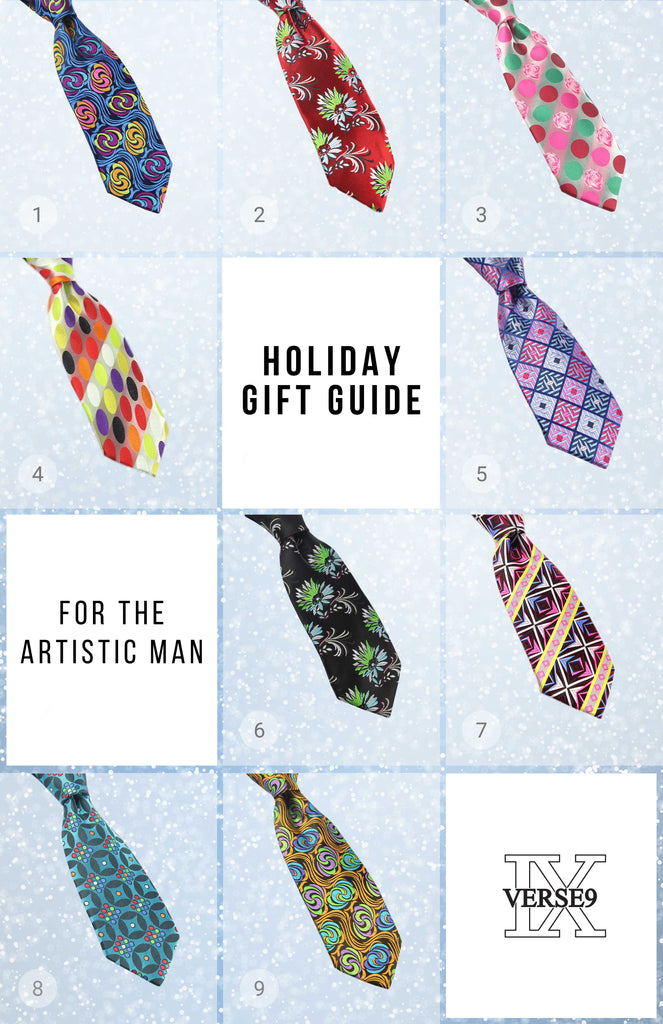 VERSE 9 Holiday Gift Guide 2017
For the "Artistic Man"
These neckties are hand selected by the VERSE 9 team and are perfect for the artistic man in your life. You can't go wrong with any of these bright and unique necktie choices for the holiday season. Make sure you check out our other Holiday Gift Guides on our blog.
#1 AMERFORT-4 7-Fold Tie and Pocket Round
#2 DAL HOUSIE-2 7-Fold Tie and Pocket Round
#3 DELHI-5 7-Fold Tie and Pocket Round
#4 GANGES-10 7-Fold Tie and Pocket Round
#5 HAWA-5 7-Fold Tie and Pocket Round
#6 DAL HOUSIE-1 7-Fold Tie and Pocket Round
#7 MYSORE-6 7-Fold Tie and Pocket Hanky
#8 JAIPUR-8 7-Fold Tie and Hanky
#9 AMERFORT-2 7-Fold Tie and Pocket Round
Continue reading